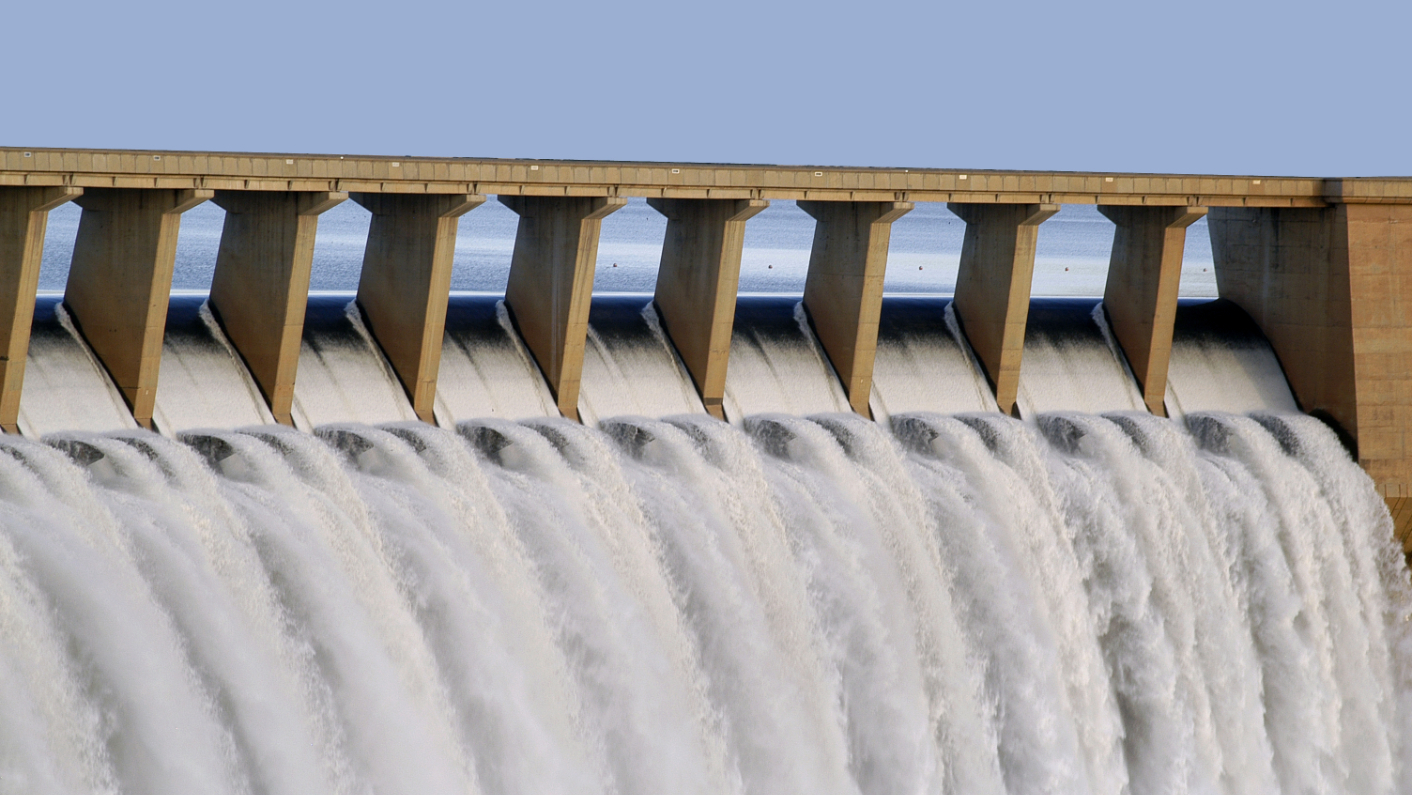 Accessing Africa's 'unlimited' renewable investment opportunity
Two areas have been highlighted for investors interested in Africa's next zero future – green debt and infrastructure
The claims the continent has 'almost unlimited potential of solar capacity (10 TW), abundant hydro (350 GW), wind (110 GW), and geothermal energy sources (15 GW)'.
At the same time, Africa is also among the lowest emitters of carbon. The Carbon Disclosure Project () cites the region as being the smallest emitter of global greenhouse gas, at just 3.8%. This is primarily due to energy shortages and a lack of infrastructure. The International Energy Agency () also states it has the lowest emissions per capita of any region.
With this context, net-zero investors are increasingly considering how Africa's potential can fit into their portfolios. Their next main consideration is how to access such opportunities.
The role of debt for Africa's energy transition
The Official Monetary and Financial Institutions Forum (OMFIF), a think-tank focused on central banking and economic policy, recently held a workshop attended by more than 70 officials from African ministries of finance, debt management offices, and central banks. At the workshop, it was argued that now is the perfect time for African borrowers to issue green debt.
OMFIF believes the use of sovereign green bonds could be crucial in unlocking Africa's renewable potential. Heidi Barends, head of sustainable finance at Absa CIB, a pan-African corporate and investment bank, agrees that directly investing in sovereign, corporate green or sustainability linked bonds could be a major opportunity in the African renewable market.
"Sovereign sustainable bond issuance is still relatively limited, representing only 11% of the global total in 2021," Barends explains. "Only four African countries have issued Green, Social and Sustainable (GSS) bonds, or less than 1% of the global green bond issuances.
"With limited sovereign and corporate African issuers of green bonds, the bonds that do get issued tend to get issued in local currency – which isn't always attractive to international investors. This is an area of great potential though."
Due to restricted access to international markets, African sovereigns have been refocusing opportunities towards local capital markets and exploring alternative means to secure oversea funds.
A case for African green infrastructure
Green debt isn't the only route open to investors.
Green infrastructure has also been highlighted as a unique opportunity for net-zero conscious investors, especially those from an institutional background. With the mass potential for generating energy in the region, necessary infrastructure must be put in place to ensure domestic firms are able to benefit from the sustainable sector.
"Green infrastructure is the most obvious area for investment," says Lars Hagenbuch, a consultant at investment service RisCura. "Africa's energy infrastructure was poor to start with and so the opportunity to leapfrog carbon technologies and bring a more decentralised renewable energy infrastructure is significant.
"This is already well developed in certain regions (such the South African Renewable Energy Investment Program, one of the more successful initiatives of its kind across the world).
"This is likely best accessed through (third party) aggregators of projects that have put investment funds together which allows for better risk diversification."
Supporting this viewpoint on green infrastructure is Nazmeera Moola, chief sustainability officer at NinetyOne. Moola believes investing in new infrastructure in Africa should not be a difficult proposition as it supports the renewable energy sector. However, many investors perceive investing in Africa – in general - as a risk.
"For most global investors, Africa's scary," says Moola. "The reason why you're not seeing that flow of funds is not because of a green issue, because the new infrastructure built is very much aligned within its commitments, it's because of the perceived risk on the continent."
Therefore, Moola says it's important for African renewable energy to reach a certain level of domestic development and maturity before winning over international investors. To support this, Multilateral Development Banks (MDB) have been active in Africa for several decades, working to mitigate investment risks. This was the central premise of an initiative launched by the African Development Bank in 2013.
Moola points to South Africa, where new infrastructure projects are increasingly adopting a green tilt. These are being funded by banks and asset managers in the country through local currency financing. She adds that if they "start to gain traction, you will need to see supplementary funding coming in."
Using third party funds
The opportunities in Africa are clear but identifying and accessing them can be challenging. This can be in part due to the vast nature of the continent and wide range of different investment markets within it – for instance, the regulatory environment varies greatly between East Africa and Southern Africa.
Here, third party funds can play an important role, allowing investors to delegate this time-consuming research and execution to someone else.
"These complexities may simply be too much for an institution to manage on a directly invested basis," says Hagenbuch. "Third-party funds have the advantage in that the fund's administrator and/or manager will be responsible for periodically pricing the portfolio with the asset owner left to verify the reasonableness of the numbers.
"This is a much simpler task when dealing with more opaque regions like Africa where valuation data and comparables will be harder to get than in developed markets."