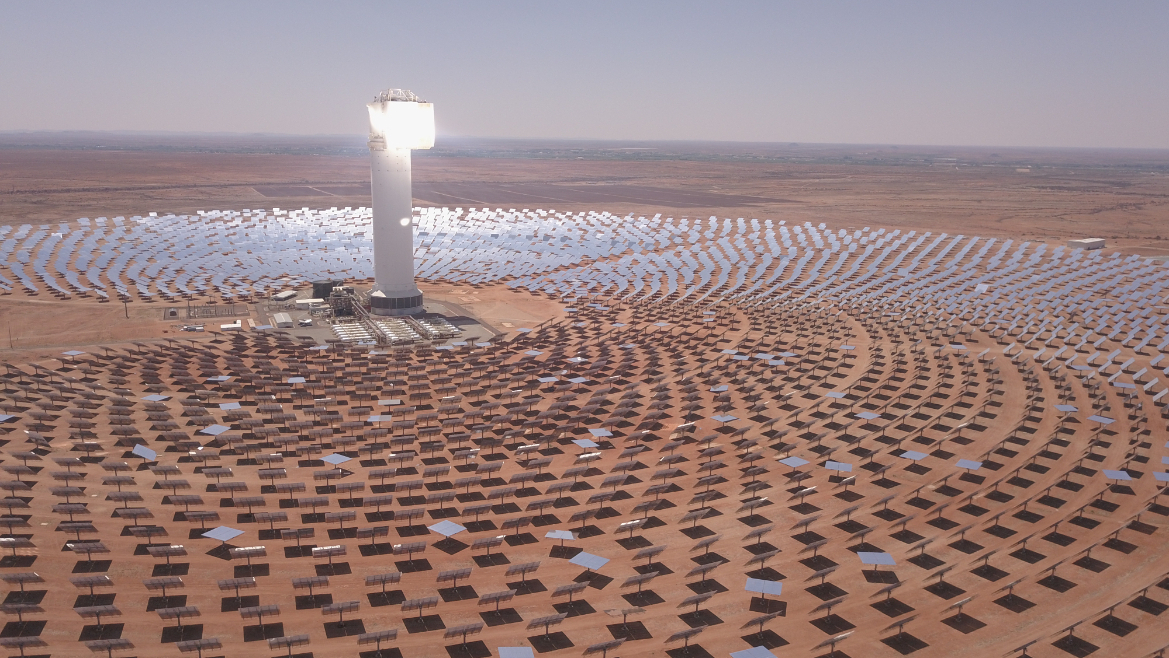 Africa: the next renewable energy powerhouse?
Ex-UN climate envoy Mary Robinson has called for Africa to be able to exploit its natural gas reserves in light of the continent's energy crisis. However where does this leave its untapped renewable energy potential?
There is an abundance of renewable energy opportunities in Africa according to the African Development Bank Group (AfDB). A report from the group cites Africa as having "solar capacity of around 10TW, hydro capacity of 350GW, wind capacity of 110GW, and geothermal energy sources of around 15GW".
However, former UN climate envoy Mary Robinson, quoted in an interview with The Guardian, suggests that Africa should be allowed to continue to exploit its natural gas reserves as part of a "certain leeway" that accommodates for energy poverty on the continent.
This could mean Africa's energy transition journey is not as simple as it first seems.
Supporting this view is Barthélemy Faye, partner at law firm Cleary Gottlieb, who says: "At COP26, Rashid Abdallah, executive director of the African Energy Commission, suggested that the continent is actually carbon neutral because 600 million Africans do not have access to electricity. Therefore, it could be argued that it is unjust to hold Africa to the same targets as countries with higher carbon output."
Rise in renewables
As suggested, Africa exploiting its natural gas reserves could in fact be a less-polluting alternative to the use of open fires or stoves fueled by kerosene or biomass. But this has not stopped investors taking notice of Africa's renewable energy opportunities.
As net-zero targets ramp up and renewable energy production costs reduce, the continent is now seeing an influx of opportunistic investors looking to capitalise on the growing market. "Average annual investments in renewable energy in Africa grew ten-fold from less than $500m in the 2000-2009 period to $5bn in 2010-2020" a recent report from IRENA (the International Renewable Energy Agency) declared.
One such investor is Finnish development financier FinnFund which recently opened its first regional office in Kenya. FinnFund associate director, and head of its energy and infrastructure portfolio Jussi Tourunen, says: "There are tremendous opportunities not only for on-grid and off-grid solar solutions, but also for other means of renewable energy, such as wind power and geothermal.
"Renewable energy is one of the key sectors for FinnFund, and our focus is very much on Africa: more than half of our investments are located in the continent, hence why we follow current developments in the sector very closely.
"What is particularly interesting is that we can see very innovative digital solutions used in the energy sector, and this is also something we are particularly interested in as an investor."
Access to renewable technologies and investment
Access to innovative technologies that have become more cost-effective provides an incentive for investment firms to focus on scaling the African green economy. With the price to develop solar, wind and hydroelectric projects reducing, projects are becoming more financially viable. However, there are still barriers according to Mamadou Seck, customer success manager at Solargis, a data and software architect for bankable solar investments.
"Some of the most common challenges in developing a renewable energy project include ongoing changes in the production and consumption patterns (individual, collective, state, companies etc) as well as the ability to attract private investment," says Seck.
"Ultimately, more investment is needed in ground measurements to validate satellite data during a solar project's development phase to ensure best return on investment for developers and that renewable energy is being deployed to ensure maximum efficiency."
As it stands, foreign investors dominate the renewables market in Africa. "We are seeing a lot of European developers and sponsors coming into the country developing renewable energy power plants," says Sine Zulu, investment specialist at the Emerging Africa Infrastructure Fund. This has made African policymakers take note of rising interests and now are actively working with investors abroad to scale its renewable energy capacity.
Seck explains: "The majority of solar projects are undertaken by developers such as Scatec, Neoen, Enel, Engie, which are foreign institutions. South Africa and Egypt are undeniably leading the race toward net zero on the continent.
"It is also worth mentioning that the governments of both countries are actively working to ensure policy is more navigable for those looking to invest in renewable energy, working to ensure a stable economy with reduced risks for investors."
The need to continue exploiting natural gas reserves
Robinson's remarks made it clear the social and economic pressures African nations are facing when it comes to energy supplies. Though the need for net zero is clear, the economic reality for millions of Africans cannot be overlooked. However, Zulu believes African nations cannot afford to ignore the shift to net zero.
"If we pushed for gas, even though we have vast gas reserves, we would be shooting ourselves in the foot in the long term. However, not exploiting the gas reserves is also not good as we have very low electrification rates," explains Zulu.
"People who advocate against the push for fossil fuel power don't understand how desperate the situation is in Africa. Short- to medium-term gas makes sense especially in helping countries transition away from diesel generators, which can be very costly, and helping introduce supplementing technologies such as battery, hydrogen and geothermal energy."