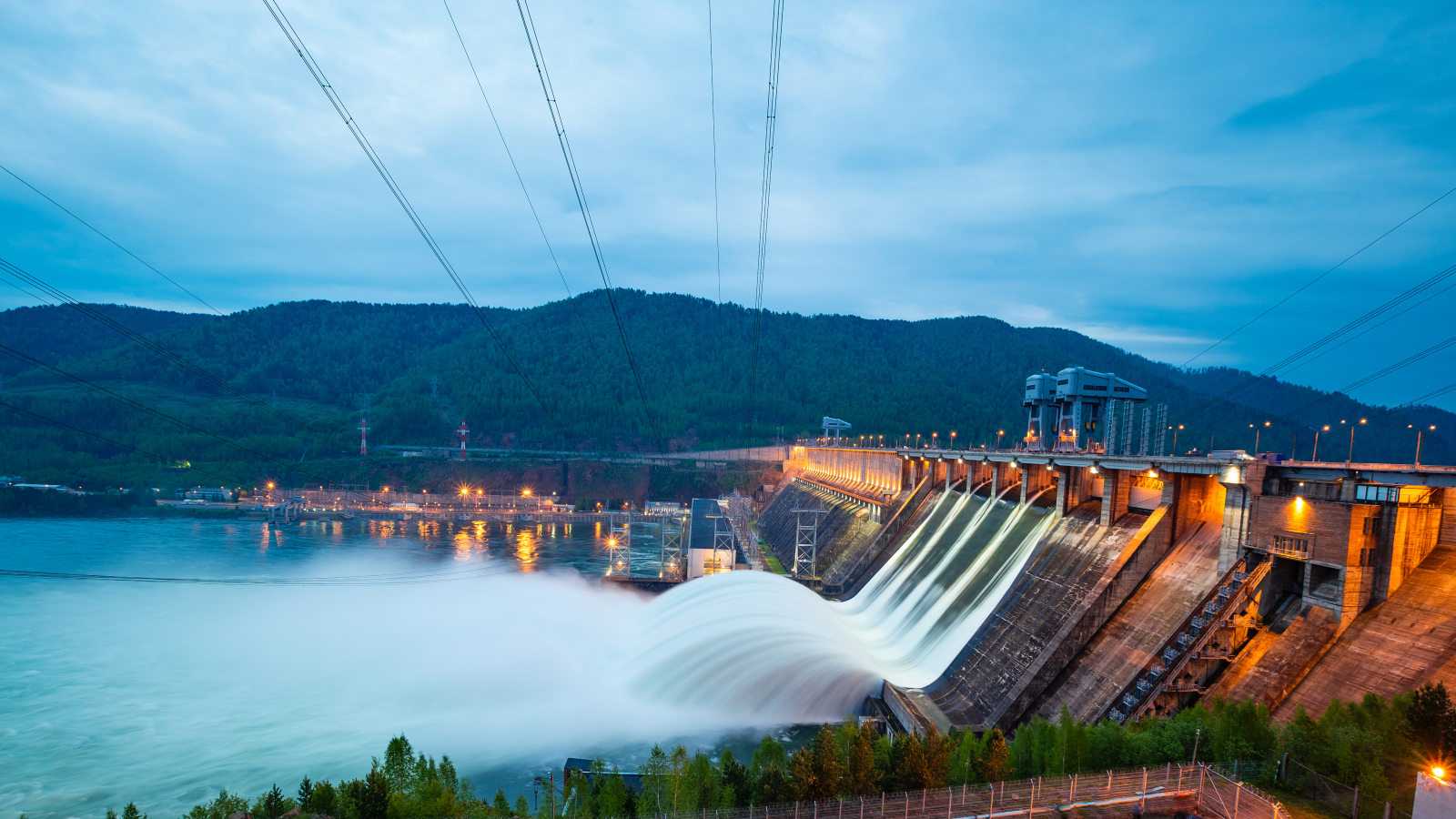 A new dawn for renewable energy as investors embrace wind, water and sunlight
With energy security topping the global agenda since the start of the Ukraine war, more and more asset owners spot long-term opportunities in clean energy
Two factoids go to show the complex nature of the energy markets, and the conflicting desires within them.
Following the Russian invasion of Ukraine in February of last year, oil and gas prices spiked with sector giants like Shell and BP both subsequently reporting massive profits.
Yet, according to the International Energy Agency's 2022 World Energy Outlook, in order to meet net zero emissions by 2050, solar capacity is expected to grow by an annual average of 25% up to 2030.
So, while investing in oil and gas right may seem attractive now, Michael Anderson, senior manager at investment firm Aquila European Renewables, stressed that - as governments target a rising share of renewables in their countries' energy mix after the war in Ukraine accentuated the need for energy security - there will be a steady rise in investment to fill the new demand for cheaper, locally sourced renewable energy.
"The emphasis on decarbonisation, increasingly shared by both governments and corporations, is already contributing to greater demand for renewable energy capacity across their supply chains," Anderson told Net Zero Investor.
Moreover, on specific areas of investment opportunities in renewables, wind turbines sit at a key inflection point, according to Tal Lomnitzer, senior investment manager in the global natural resources team at asset manager Janus Henderson.
Lomnitzer said that, after several years of making losses, they seem to be embarking on a new cycle and pricing behaviour is now more rational.
"We also believe there is a big opportunity in the suppliers of certain raw materials that enable renewables such as lithium, copper, low carbon steel, low carbon aluminium and graphite", he shared.
Opportunities worldwide
While signing up to the Paris Agreement was a worldwide phenomenon, and countries across all continents will need to make a significant shift to renewables to hit their net zero targets, this does not mean that opportunities for returns in the space are equal across the globe.
Europe, for instance is facing issues of saturation, driving the cost of renewables down in a win for the consumer but a potential headache for the investor.
Elsewhere, there are infrastructure challenges, for example in the nation of Mexico, where fossil fuels still make up for over 90% of the energy mix.
There are also opportunities in somewhat unexpected places.
While Brazil has long faced environmental concerns in areas such as deforestation, 84% of its energy is from renewable sources. This is primarily due to hydropower dams, notably the Itaipu Dam on the border with Paraguay, the third largest such dam in the word.
For Anthony Catachanas, chief executive at private asset investment and advisory firm Victory Hill, Brazil's approach to renewables is an investment opportunity.
His Victory Hill Global Sustainable Energy Opportunities fund has made acquisition of the 198MW Mascarenhas Hydro Electric Facility, in the state of Espírito Santo, Brazil, which went through a major repowering in 2011.
"Even though Brazil was privatising its energy sector back all the way back in the 1990s, it did not attract as much foreign direct investment as many European countries going through the same process," said Catachanas, adding that "has caused obviously a slower pace of development, which has left a lot of opportunities to this day."
On the other side of the globe, Australia has faced criticism for being a major exporter of coal, and having its own energy mix dominated by fossil fuels in spite of a plethora of renewables opportunities present across an expansive landmass which experiences a high amount of sunshine.
Yet, for Rob Grant, managing director at Australia-headquartered climate change investment and advisory firm Pollination, his home country is also starting to experience a turnaround.
"While we've got a messy transition period to come, any new investment in coal export is happening through corporates and not through institutional investors. While most institutional investors have come off the registers of coal businesses, gas is probably still more active", said Grant.
He does also spy positive developments from a political perspective with the 2022 election of a renewables friendly Labor Party, and there is already signs of development in this area such as the establishment of a government-backed Australian sustainable finance taxonomy.
Victory Hill itself has made a commitment of £50 million in Australia to implement solar PV and battery energy storage system hybrid projects with the firm's operating partner, Birdwood Energy.
Meanwhile, Marija Simpraga, an infrastructure strategist at LGIM Real Assets, also sees an opportunity on the European front, noting that since the start of the energy crisis, the increase in power prices in Europe has helped support the economics of renewable projects, despite higher equipment costs and windfall taxes.
Concerns
Investing in renewables is not an automatic ethical choice, and there still needs to be careful consideration and due diligence from an institutional side.
Examples include cobalt mining in the Democratic Republic of the Congo, which is beset by child labour and humanitarian concerns, while there is evidence that solar panels in Western China are being manufactured using the slave labour of the persecuted Uyghur minority.
Rebecca Palmer, director of ESG at institutional investor advisory Waystone, said: "Getting the balance between environmental and social risk factors and opportunities can be challenging. It's imperative that robust supply chain due diligence is conducted, to identify where there could be modern slavery practices, health & safety concerns or workers' rights abuses."
Palmer stressed that "renewables also have biodiversity risks that need to be evaluated as part of ESG risk analysis; wind farms can pose a serious threat for migratory birds and the harvesting of lithium, a key component in solar panels and energy storage, has been linked not only biodiversity loss through open pit mining but also poor air quality."
In addition, Chris Tanner, investment manager at JLEN Environmental Assets, part of the Foresight Group, noted that the firm conducts due diligence on supply chain partners using specialist service providers and expects partners to adhere to a code of conduct that draws directly from the UN Guiding Principles on Business and Human Rights.
"We do not believe that the renewable energy sector has an ESG problem per se, but it is right that participants in the renewables sector think about the sustainability of their activities across the entire supply chain, as should be the case in other sectors of the economy too", he shared with Net Zero Investor.
Technology
Before renewables can constitute the majority of the power mix there will have to be a technological overhaul, including wide-ranging upgrades to the infrastructure of national grids and radical upscaling in battery storage technologies.
Catachanas said about this that "the technology itself currently comes short with respect to storing energy for a long period of time. That is a problem as the sun will shine on a winter day for perhaps eight hours out of 24 maybe and with irradiation you need more than just two hours of storage [currently available]."
He singled out retrograde technology that may have potential; concentrating solar-thermal power (CSP) technology, which uses towers with attached mirrors to reflect and concentrate sunlight onto a receiver.
While its earliest iterations needed costly upgrades to core equipment after only a few years, Catachanas is convinced the technology has developed to a level that it could become a gamechanger in the renewables space.
Of the need for technological development in the renewables sector, Grant at Pollination said: "You can invest anywhere along the entire value chain of a project, and there is a lot happening in battery technology, but the place where institutional investors have been able to carve out a direct investment opportunity for themselves is at the asset, construction-ready level, taking advantages when the oil and gas sector was slow on the take-up of renewables."