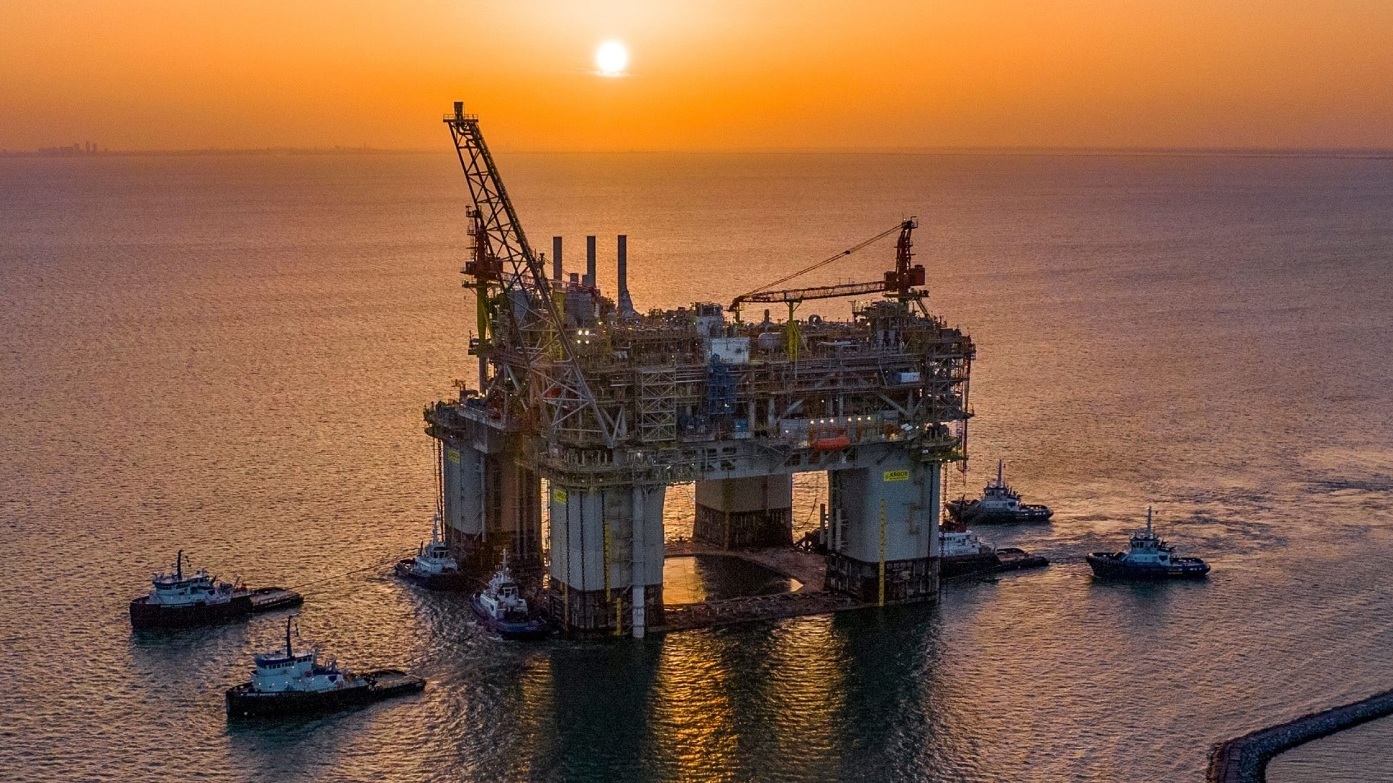 Is BP's climate rollback the death of oil and gas engagement?
BP making its climate goals less ambitious puts pressure on investors to justify continuing to have oil and gas holdings
By Christopher Marchant
27.02.2023
Earlier this month, oil and gas giant BP posted record profits as oil and gas prices have skyrocketed. At the same time the company reversed a pledge to reduce emissions by 35-40% by 2030, instead shifting the target to 20-30%.
Such a shift goes against BP's 'Say on Climate Resolution', filed in May 2022 and winning the backing of 88.53% of shareholders.
It is also something of a turnup for the stated strategy of chief Bernard Looney, who became CEO of BP in 2019 with promises of a green revolution at the firm.

Say on Climate
One such backer to the 'Say on Climate' Resolution was Bruce Duguid, head of stewardship at EOS Federated Hermes. He also leads climate negotiations with BP on behalf of the Climate Action 100+.
Of the recent targets rollback, Duguid said: "There's been some natural concern over a change in BP targets, particularly for net zero investors."
He stressed that "many of our clients see some very positive aspects to the company results as well; of course great financial performance, still keeping the ratio 50/50 between oil and gas and renewables investments, and still being committed to net zero."
But Duguid added: "This is a topic that we're engaging with BP on, and we want to understand a little bit more of the detail behind this and answer the ultimate question of whether BP's strategy is still consistent with the Paris Agreement goals."
Keeping the faith?
BP's shift may come as a disappointment to many but that is not to say it has completely regressed on its move to net zero. It is also a company that is highly active in the renewables space.
For example, in 2019, the year Looney became chief executive, BP had zero capacity in offshore wind, and its offshore wind power generation now stands at 5.2GW with further expansion expected in the renewables sector.
Tom Nelson, head of thematic equity within the multi-asset team at investment managers Ninety One, said: "If someone can put forward a convincing case for a corporate company within the UK that is going to spend more money over the next ten to twenty years on greening the nation's energy, then I'd love to hear it."
In researching this article, no asset manager or pension confirmed that they would be divesting from BP as a result of its decision to negatively adjust its net-zero deadlines.
For Lara Cuvelier, a sustainable investments campaigner at advocacy group Reclaim Finance, it is a source of frustration that so many asset managers continue to support BP and voted in favour of the Say on Climate Resolution in spite of the company continuing to finance new oil and gas exploration.
"Looking at how asset managers vote, they should not validate climate plans that are not aligned. That really raises questions on the quality of their engagement and shows a big gap between their net zero commitment and what they're actually doing", she noted.
However, for Fredric Nyström, head of sustainability at Swedish pension fund AP3, pension funds and asset managers can still claim a sustainable and net zero ethos while invested in oil and gas firms.
"As a part of our fiduciary duty, we have to fulfil the obligations we have," he explained, as he pointed out that the AP funds are managed by law and "our obligation is to provide a prudent financial return, but taking sustainability issues into consideration."
Nyström added that "we believe that since we pursue engagement, we can together with other investors change company behaviour."

This month, AP3 backed environmental law firm ClientEarth when it launched legal action against oil and gas giant Shell, specifically targeting the firm's board of directors for an alleged failure to shift the firm's resources to a clear net-zero pathway.

When to divest
Even if arguments can be made that now is not the time to divest from BP, such an action has to be a tool in an investor's arsenal otherwise any acts of engagement with a firm can lose their edge.
Netherlands-based Achmea Investment Management explores varied avenues when it comes to engagement on climate. Part of this is voting against companies' remuneration, on the belief that a solid transition strategy should be a material part of the board's plan.
Achmea will also vote against re-election of board members if the company does not commit to a 1.5 Celsius target or Net Zero in 2050.
Only when routes such as this have failed does divestment become an option, said Annette van der Krogt, head of sustainable investments at Achmea IM.
"Divestments of fossil companies is an ultimate measure. Engagement gives us the possibility to use our leverage as investors and bring change in the real economy," Krogt told Net Zero Investor.
She stressed that "sometimes this brings dilemmas when transitions are not taking place fast enough, when profits are extremely high, or when alternative investments are too limited."
"But simply excluding doesn't make a change either, and this is potentially even counterproductive should investors that are less committed to fighting climate change buy our shares."
Nelson also pointed to oil and gas companies showing the potential to change course through shareholder action, raising the example of ExxonMobil, who in 2021 lost a landmark climate vote to small hedge fund Engine No.1.
This vote transformed the board of ExxonMobil, shifting focus towards renewables, and making the company one a net zero asset manager can consider investment in again, according to Nelson.
"[Investing in oil and gas] remains a very polarized debate and people are quick to criticize. But the reality is the oil and gas that these companies are producing is going to be needed for a while," Nelson concluded. "This is a transition, not an overnight revolution."
Antoine Halff said emissions from key Chinese sectors plunged more than 5% last year
The Akin Gump panel in Mayfair, London
A panel discussion at the OMFIF symposium on sustainable policy