Global climate funds decline but fare better than non-green vehicles
Global climate funds were not immune to the challenging macro environment of inflationary pressures, rising interest rates, lingering recession fears, and the conflict in Ukraine, but they were resilient when compared with the performance of the overall fund market.
Assets in climate funds held up in 2022 thanks to continued fund flows and an accelerated pace of product development, according to fresh Morningstar data.
At the end of 2022, 1,206 funds had a climate-related strategy, with collective assets under management of $415 billion – a slight decline from $421 billion in 2021, according to new Morningstar data.
Moreover, given its greater commitment to a climate agenda, Europe unsurprisingly remains the largest and most diverse climate funds market, followed by China, which two years ago overtook the United States as the second-largest climate funds market.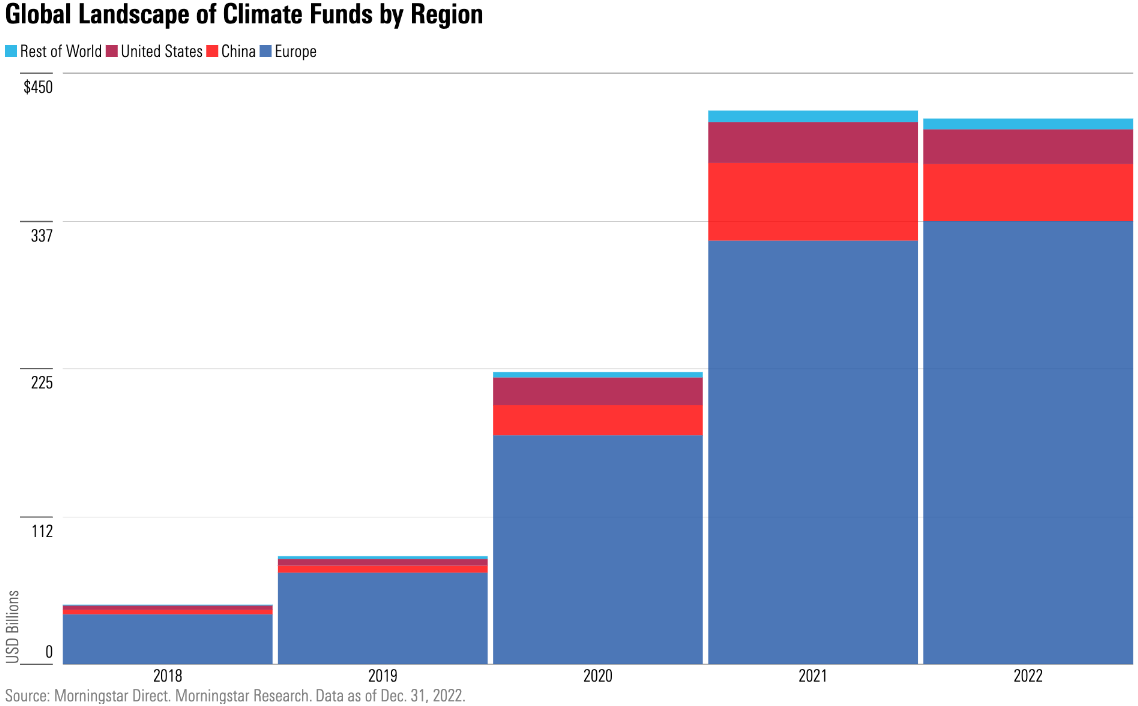 European investors tend to favour decarbonization strategies and funds focused on both risk and opportunities over those that exclusively offer access to opportunities.

By contrast, Asian, Chinese and U.S. investors have a strong preference for strategies focused on climate opportunities.
Finally, the U.S. was less immune than Europe to last year's challenging market conditions. U.S. climate funds saw their assets drop 15% to $26.5 billion.
Assets in the most popular category, clean energy tech, were 22% lower at the end of 2022, at $15.8 billion, due to falling market valuations.