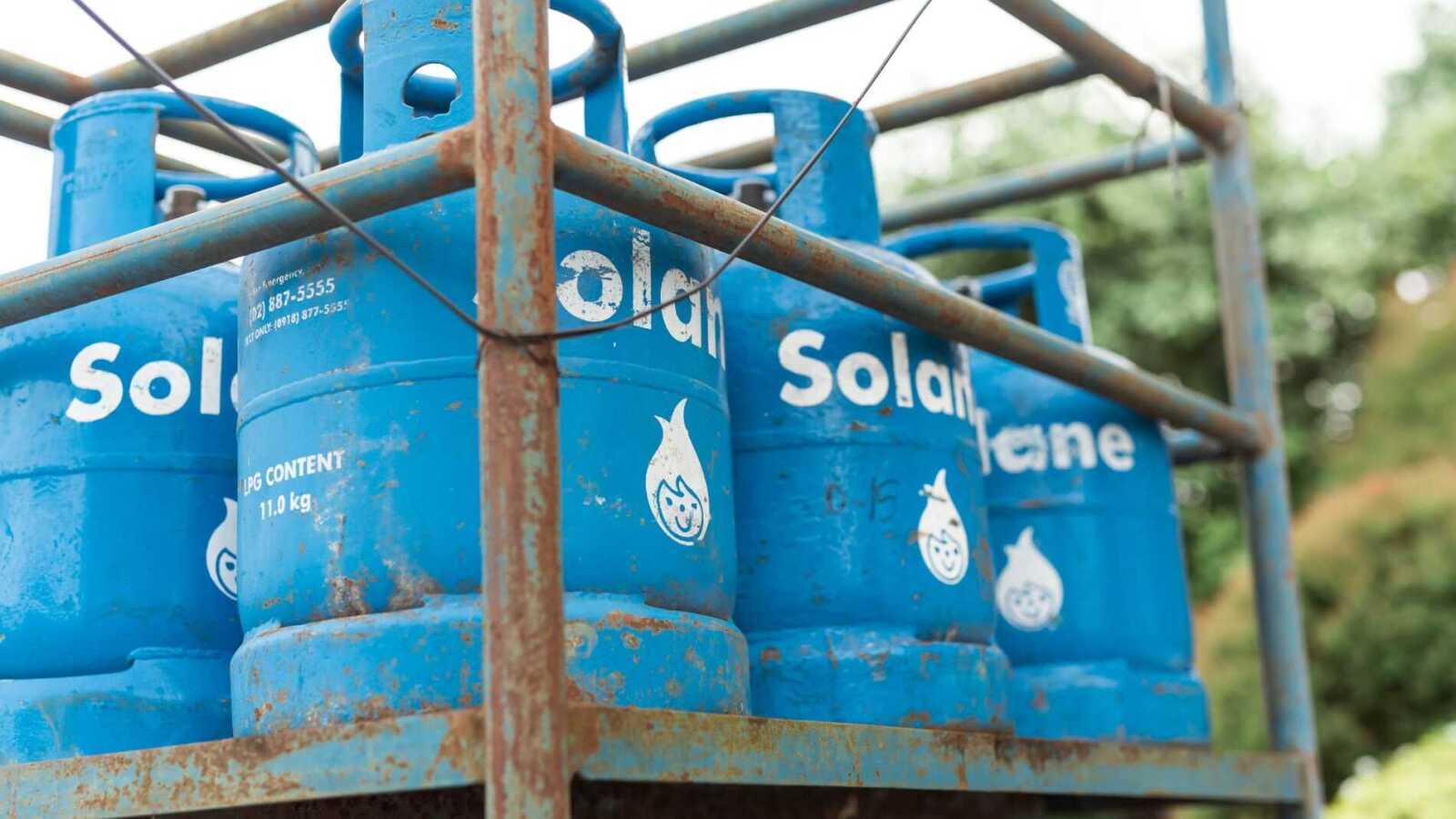 Energy giants face liabilities from human rights violations linked to climate change
A landmark report in the Philippines draws specific links between corporate accountability, climate change and human rights violations. This serves as a warning for fossil fuel companies and investors.
The impact of fossil fuel companies' activities on the world has traditionally been perceived through a climate change and environmental lens, but it is increasingly becoming a human rights issue following a landmark ruling in the Philippines.
In May 2022, the Philippines Commission on Human Rights published its final report nearly seven years after initiating its National Inquiry on Climate Change.
Greenpeace Southeast Asia and individuals from across the Philippines asked the commission to examine the impacts of climate change on the human rights of the Filipino people and consider the role of 47 major fossil fuel producing companies in driving the climate crisis and obstructing climate action.
The report is considered a significant development in climate justice by finding a legal basis for holding fossil fuel companies accountable for the environmental and societal costs that their activities create.
It sets out clear evidence that major oil and gas producers understood the risks of their products, the climate impacts of their products, and the costs that would impose on humanity – but acted anyway and obstructed and denied climate action for decades.
Obstruction and obfuscation
The commission said the carbon majors engaged in "wilful obstruction and obfuscation to prevent meaningful climate action", and that their efforts were driven "not by ignorance, but by greed".
Carroll Muffett, president of the Center for International Environmental Law, says the report's findings are "extraordinarily damning" and there is no publicly available body of official evidence anywhere that rivals it.
This signals a huge shift in thinking about the legal culpability of transnational fossil fuel corporations when it comes to the impact of their carbon emissions on local communities elsewhere in the world.
Muffett thinks the commission's report will become a roadmap for doing this in other human rights institutions and bodies, and in courts.
He says: "The impacts were experienced in the Philippines, but the sources of those impacts apply globally, and that evidence can be transported to countries around the world and the way the commission went through its human rights analysis is a model for how that can be done in countries around the world."
Impact assessments
The commission called on the fossil fuel giants to become aware of the human rights implications of their businesses and their whole value chain from extraction to the end use of their products. It also urged carbon majors and other industries to publicly disclose due diligence and climate and human rights impact assessment results.
Richard Heedes, who is principal of Climate Mitigation Services and a director of the Climate Accountability Institute, says: "Companies at least need to be aware of, research, document, quantify and be transparent about this. It's not just a quantitative carbon dioxide issue anymore – it's a human rights issue. Their products and their intended use violate the human rights of not just Filipinos but everyone."
This charts a new course on potential responsibility of fossil fuel companies.
As Heedes explains: "It is unique in terms of looking beyond its own borders to corporations that have an effect on the global climate, even though they don't have operations in the Philippines. A number of those companies do have operations in the Philippines – but this report went beyond national borders."
The commission's report may give rise to other cases where companies may be held legally responsible for emissions that are not made in the country in which the case is filed.
"It is important to recognise that something that violates human rights almost certainly will be recognised as a source of torts in common law systems or civil responsibility in civil law systems," says Muffett.
In recent years, growing numbers of United Nations human rights treaty bodies and UN mandate holders have been drawing specific links between fossil fuels, climate change and human rights violations.
"There is a growing and expanding awareness that oil and gas companies have invested heavily in disinformation about climate change and climate science to perpetuate their carbon industry and may be held liable on deception as well as on their quantitative contribution to atmosphere change. Investors are increasingly cognizant that potential liability by the companies they invest in will decrease their asset value."
Responsibility of investors and financial institutions
The commission's report also says that financial institutions that continue to invest in fossil fuels in the face of what is known about climate change have a culpability and responsibility similar to fossil fuel companies.
That is extremely significant because while parts of the commission's report were backward looking, large parts were also forward looking, says Muffett.
"Companies have ongoing responsibilities to understand the climate impacts of their operations and to act to to avoid human rights violations. There is a real warning for financial actors that if you continue to invest in the fossil fuels that are driving this crisis, you are equally culpable for the human rights that are harmed as a result."