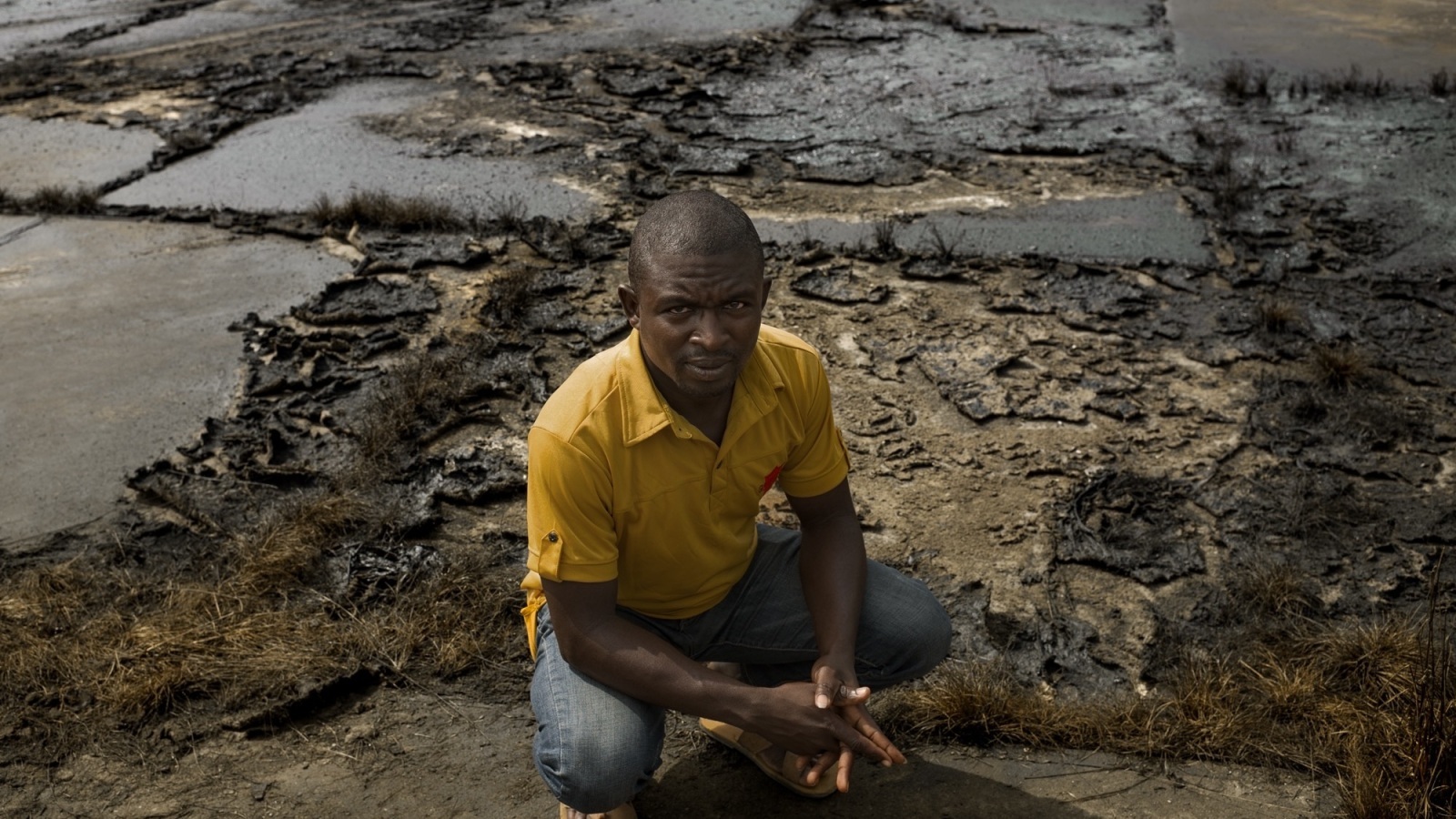 Nigerian campaigners urge Norges Bank to step up engagement with Shell
Norges Bank Investment Management (NBIM), the manager of Norway's $1.4 trillion government pension fund has been urged by campaigners to step up its engagement efforts with the oil giant.
The fund, which is one of the largest asset owners in the world, holds close to 3% of Shell's shares making it the third largest shareholder after BlackRock and Vanguard and a potentially powerful voice to raise stewardship concerns.
November marks a ten year anniversary since NBIM has been actioned by the Norwegian Ministry of Finance to engage with the oil giant on severe environmental damages of oil spills in the Niger Delta following a 2011 oil spill.
But campaigners say that NBIM's stewardship efforts with Shell are "naïve", overly reliant on information provided by the oil giant and haven not resulted in concrete action.
David Ugolor, executive director of Africa Network for Environment and Economic Justice (ANEEJ) met up with NBIM to make the case. "NBIM has been far too naïve with its engagements with Shell and the accounts have been too one sided. And the lack of action is clear proof of this. After ten years since the Ministry of Finance directed NBIM to sort this out in 2013, far too little has been done" he told Net Zero Investor.
Ugolor stressed that while Shell blames a lot of the leaks it faces in Nigeria on third party theft, its crumbling infrastructure should be a concern for investors: "We know that an estimated 40% of pipelines are over 30 years old, in addition a statement issued by ex-safety consultant Caroline Dennett exposed the gaps in Shell safety measures in place to prevent these oil spills" he warned.
The campaign group called on NBIM to conduct a detailed assessment of their fossil fuel holdings operating in the Niger Delta- not just Ogoni land, which was the Shell case study provided in the Responsible Investment 2022 report, representing only a small fraction of the entire state and invited representatives of NBIM to vist the Delta.
NBIM is not the only major investor facing pressure from campaigners who said that they are also targeting BlackRock, Vanguard and have engaged with the Church of England Pension Fund ahead of their divestment from Shell.
A spokesperson for NBIM told Net Zero Investor that they had made Shell aware of the ten-year limit on the engagement efforts and were now performing an assessment of the situation and evaluating their next steps, acknowledging what they said were the 'challenging operational context and the continued occurrence' of oil spills.
At this year's Shell AGM, NBIM voted against an activist proposal to adopt stricter greenhouse gas reduction targets, despite having backed similar resolutions at Chevron and ExxonMobil.
In doing so, it positioned itself against the recommendations of the Institutional Investors Group on Climate Change, which had come out in support of bolder climate targets.
Picture credit: Bayelsa Commission Report