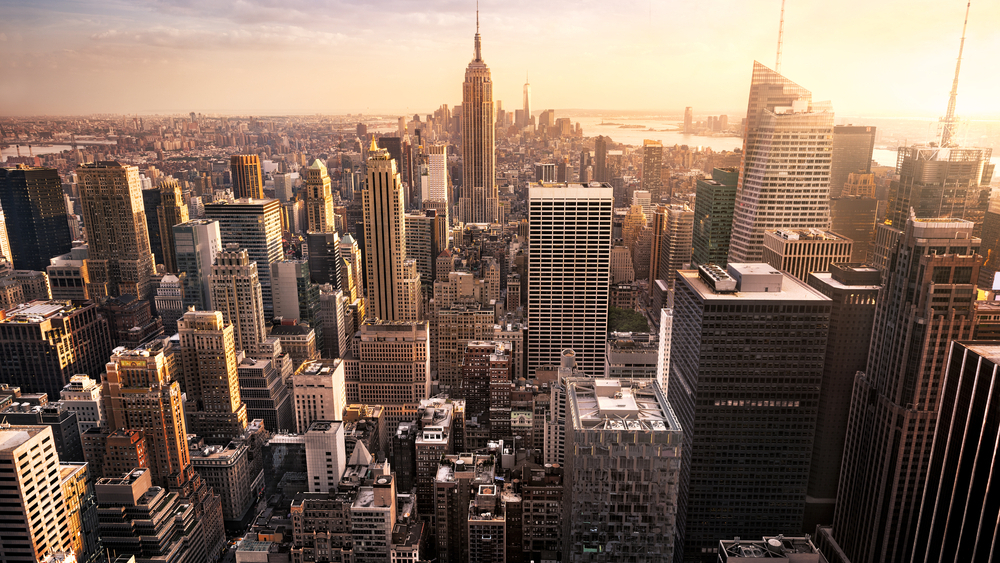 GFANZ launches transition finance consultation
The global net zero alliance aims to support the scaling up of transition finance by providing common definitions
The Glasgow Financial Alliance for Net Zero (GFANZ) Secretariat today launched a consultation on its work to further refine the definitions of its transition finance strategies and support financial institutions to forecast the impact of these strategies on reducing emissions.
This consultation links decarbonization contribution methodologies to the GFANZ financing strategies as a proposed approach to measuring the impact of transition finance over time.
The launch coincided with the UN-partnered New York Climate Week, which brings together business leaders, political change makers, local decision takers and civil society representatives from all over the world to focus on climate-change issues.
Michael R. Bloomberg, GFANZ co-chair and UN special envoy on Climate Ambition and Solutions, said, "GFANZ is working with the financial sector to tackle climate change and helping financial institutions to make their net-zero transition plans a reality. But more needs to be done to ensure that their impact is measured accurately, and today's consultation aims to do that."
The more the market "has accurate and transparent data", the more capital will flow to climate projects, reducing emissions, improving public health, and growing the economy, he added.
Mark Carney, GFANZ co-chair and UN Special Envoy on Climate Action and Finance, stressed the urgent need to mobilise transition finance at scale.
"Trillions of dollars are required to bring emissions down and private finance will need to play a central role," he said. "We need to be able to track impact by measuring the expected decarbonization contribution of financing."
Mary Schapiro, GFANZ vice chair, said transforming the global economy depends on applying "more rigour" to how transition activities are financed.
Blackrock has also recently focused on transition finance with its Global Investor Survey.
56% of investors who took the survey indicated that they plan to increase transition allocations, and 46% said navigating the transition is their most important investment priority in the next 1-3 years.
Four main strategies for transition finance
In 2022, GFANZ identified four strategies necessary for financing a whole economy transition to net zero, which collectively comprise "Transition Finance." These are defined as financing or enabling:
· The development and scaling of climate solutions;
· Assets or companies already aligned to a 1.5 degrees Celsius pathway;
· Assets or companies committed to transitioning in line with 1.5 degrees C-aligned pathways; and
· The accelerated managed phaseout of high-emitting physical assets.
The alliance notes that achieving a whole economy transition will require "common definitions" of transition finance across these four strategies and common methodologies for measuring their impact on emissions.
These definitions will not only help scale transition finance, but also serve as safeguards to verify that the reduction of emissions in portfolios corresponds to actual emissions reductions in the real world, rather than being achieved solely through divestment from high-emitting assets.
The consultation
The consultation paper issued today seeks market feedback on a principles-based approach to the four key strategies and highlights potential approaches to estimate associated decarbonization contribution impact, drawing on existing methodologies and concepts.
The work also highlights the importance of real-economy transition plans, part of a suite of attributes, for entities, assets, and activities to be considered transition finance by the financial sector.
For example, proposed attributes for aligning entities may encompass a net zero by 2050 commitment, the presence of a transparent net-zero transition plan and the inclusion of low-carbon capex plans.
This consultation also proposes emerging technical approaches for measuring the decarbonization contribution of transition finance activities and introduces the concept of Expected Emissions Reductions (EER).
EER is applicable across the four key financing strategies but employs distinct approaches for each. This allows financial institutions to quantify the "emissions return" of their transition finance activities more effectively, the alliance claims.
The public consultation begins today and will run for six-weeks until November 2, 2023. The final report will be published by COP28.