AP7's Johan Floren: Placing biodiversity in the 'active consciousness' of investors
AP7's ESG chief spoke to Net Zero Investor on sustainable finance waking up to biodiversity and its role in the climate transition
The chances of biodiversity being taken seriously by investors in the future are "fairly optimistic", according to Johan Floren, chief ESG and communications officer at AP7, the largest pension fund in Sweden with $87.9 billion in assets under management.
Under Floren, AP7 taken a lead on biodiversity issues through active engagement, and is a member of the Taskforce on Nature-related Financial Disclosures (TNFD) steering group. Shaped as a TCFD-style reporting disclosure for biodiversity, the TNFD is expected to publish its first full set of reporting recommendations in September this year.
"If you look at the investor world, this topic of biodiversity and nature hardly existed in the active consciousness of investors five years ago. Its intensity has taken off.
"Like the conversation on climate, there has been a development in this space and it has been largely constructive and positive. Yet if you look at what the basic problem is, it's not going to go away. So what we're doing today, it's not enough, and we're going have to increase our efforts", says Floren.
Financial reporting in the area of sustainability has long had to contend with a tidal wave of data and disclosure requirements, even with the International Sustainability Standards Board (ISSB) being posited as the unifying force in the climate space.
This leaves the TNFD with a lot to do, both with ensuring its place as more than just another reporting standard, and able to effectively capture biodiversity data, a notoriously tricky ask. Of the future for the TNFD, Floren says: "In climate, it has been hard to get data that people are happy with. It's going to be ten times harder with biodiversity."
"The TNFD will spark a lot of reporting. If it's going to be enough, we will see. Initially, some parts may work very well and others have to be matured and developed further. On one hand you want it to be perfect, academically detailed, covering everything. On the other, you want it to be user friendly, and something that is manageable for the companies."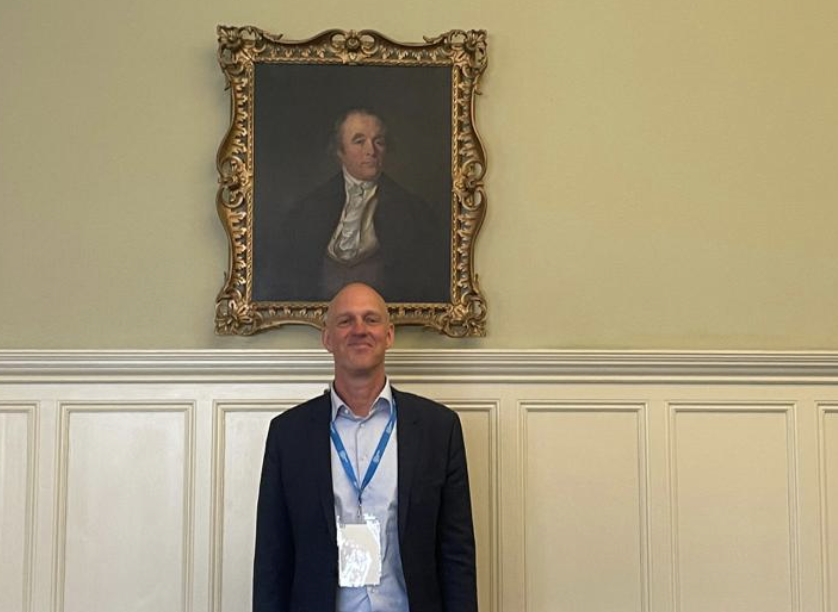 Biodiversity's relationship within the portfolio
In May this year, Legal & General Investment Management (LGIM) partnered with AP7 in the development of a climate transition strategy, focused on engaging with heavy-emitting firms without a firm net zero plan. The active investment strategy aims to drive real-world change as well as unlock long-term shareholder value by investing in these climate laggards, representing the "brown to green" approach.
Floren explains that, when it comes to incorporating biodiversity into its risk assessments, AP7 is inspired by this climate transition strategy, it will identify at risk ecosystems and the sectors or companies that are having an impact on these environments.
Within this, the most "existential" threats to biodiversity in the portfolio will be identified, and engaged with on an almost individual basis, mirroring an approach in which AP7 discovered that of 3000 companies in its portfolio, just 130 were responsible for 70% of carbon emissions. So far, AP7 has already engaged with firms as far afield as South America and Asia.
Floren also notes that on this "brown to green" approach AP7 is interested by the notion of transition bonds, which have shaken off a previous reputation for greenwashing and have been presented as a genuine route for encouraging firms to take positive environmental action.
This marks a distinct shift for the pension fund, which previously focused almost exclusively on Swedish government bonds and covered bonds in the fixed income space.
"Not long ago transition bonds were just a concept. Now it's really picking up speed and it's very aligned with our thinking of setting targets with both a carrot and stick. In this space if you promise something and you don't keep to it, it's going to cost you. That's very interesting", says Floren.
Another recent development at AP7 has seen the pension fund for the first time commit to deploying billions in capital to the alternative illiquid sector, up to 20% of its total assets.
While this can be an advantage for the net zero capacities of AP7 through investments such as renewables infrastructure, it can also be harder to get company data than in the equities space.
As to how AP7 looks to approach sustainability concerns in alternatives, Floren says: "Lack of data is one of the biggest challenges in the space, and you have to accept that we are very far from where we want to be, but you still have to work with the position you're in right now and try to do your best.
"We see illiquid assets, above all infrastructure investments, as an opportunity for green investments in particular when it comes to biodiversity, which is very hard to target in just a listed equity portfolio."