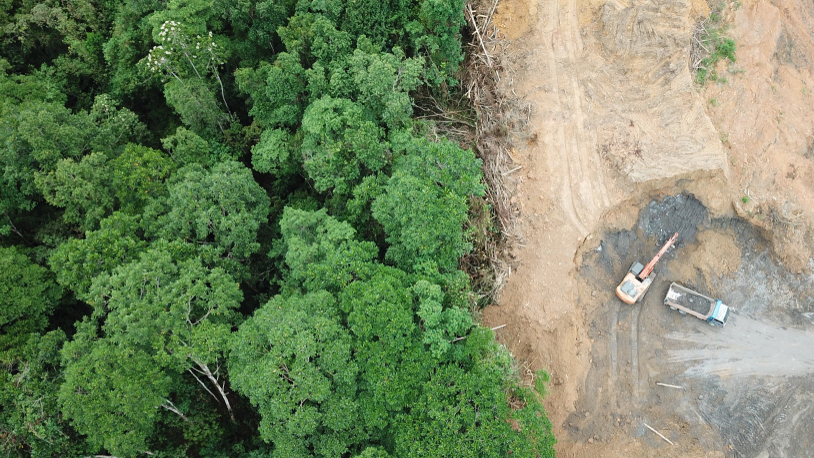 Timberland is increasingly on the radar of natural capital investors
Forestry is currently dominating the natural capital conversation for institutional investors looking at this emerging asset class
Institutional investors see forestry as one of the easiest natural capital investments they can make as part of a net zero strategy.
Not only are some timberland opportunities large enough for institutional investors, but they also benefit from having stable returns and a longer investment track record, relative to other natural capital assets.
Fuelling the interest in natural capital is a growing awareness that the world can't reach net zero by emissions reductions alone; carbon sequestration, through carbon capture technologies and nature-based solutions, must also play a role.
For example, one academic study finds that restoring natural habitats across the globe can reduce CO2 emissions by 30-40%.
Natural capital can be defined as the world's stocks of natural assets which include geology, soil, air, water and all living things.
It is from this natural capital that humans derive a wide range of services, often called ecosystem services, which make human life possible.
"The nature focus of institutional investors has been on forestry, because that's where we see the largest investment opportunities and scalability of carbon credits," said Danielle Brassel, director of responsible investment at Zurich Insurance Company.
"It also has the longest track record, which provides a degree of comfort for institutional investors," Brassel told Net Zero Investor.
---
Net Zero Investor's Annual Conference | 11th December 2023 | London

---
Moreover, forestry, as a real asset, may help hedge inflation.

Although Zurich hasn't yet allocated any capital to timberland, the insurance giant is currently looking into opportunities. The idea is to treat its first natural capital investment as a learning exercise.
Challenges
A key question for Zurich is how forestry fits into its overall portfolio. Neither private equity, nor private debt, timberland, as an emerging asset class, defies easy definition, and this classification uncertainty can complicate asset liability matching.
Asset liability matching aims to ensure that as liabilities become due for payment, there is cash available on the asset side, thereby avoiding a forced liquidation or fireside sale that result in realized losses.
In addition, the insurance company still isn't completely comfortable with managing nature-related risks, such as fires and droughts, which have the potential to erode the whole asset base.
"The due diligence process for a timberland investment is very different to that of our regular investments," Brassel noted.
Size is another challenge, as many natural capital opportunities, including timberland, tend to be on the small side.
"As 60% of our assets are managed by asset managers, it is important that they grow their expertise in investing in nature-based solutions," she said.

As the natural capital market continues to grow, an increasing number of suitably large opportunities should become available, Brassel added.
McKinsey reports that the timberland market is growing rapidly, likely driven by demand for carbon credits and sustainable wood products.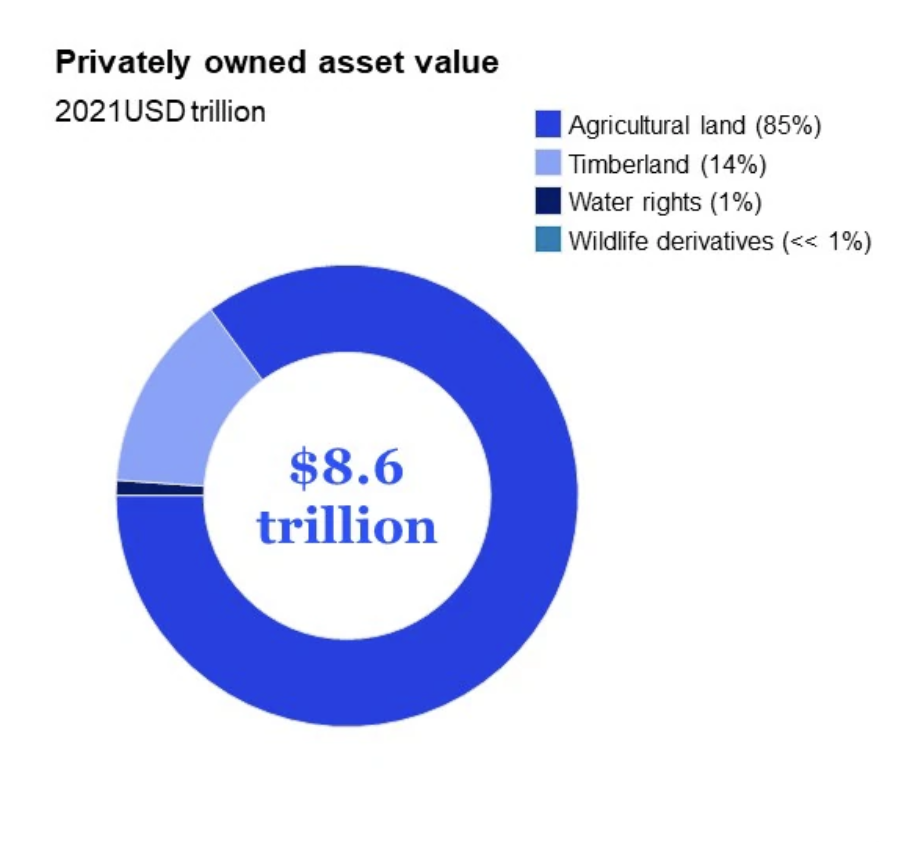 Pension fund involvement
Many pensions funds talking to Net Zero Investor have expressed interest in natural capital.
London CIV's newly launched "natural capital fund" aims at building on growing demand for climate solutions among its partner funds.
Thirty of its 32 funds have declared a climate emergency and many have expressed interest in natural capital solutions as part of their net zero strategy, the pool said.
In addition, the UK's Pension Protection Fund (PPF), Australian superannuation fund UniSuper and APG Asset Management, the asset manager for Europe's largest pension fund ABP, have acquired Tasmanian forest management firm Forico alongside a 170,000-hectare plantation forestry estate in Tasmania from Australian investment manager New Forests.
The DC master trust Nest is also on the lookout for timberland opportunities.
"We've been exploring ways to include natural capital investments in our portfolio as we continue to diversify our private markets allocation, take advantage of complex and scarce investment opportunities, and to decarbonise as we move closer to net zero targets," said Stephen O'Neill, CFA, Nest's head of private markets.
"Timberland ticks all of these boxes," he stressed.
Timberland and agriculture: the easiest natural capital investments?
Sarah Woodfield, active ownership manager at Schroders, likened the natural capital investment universe to a "spectrum", ranging from direct investments into nature through real assets and nature-based solutions through to thematic equity opportunities across both the private and public spheres.
Across this spectrum, real assets – consisting primarily of forestry and farmland – is by far the most developed sub-asset class and arguably the "easiest" to invest in for institutional investors.
"Many institutional investors will already be familiar with these assets and with an established investment case they feature in institutional portfolios," Woodfield said.
While offering potential, thematic equity "is a very new space", with opportunities focused in niche sub-sectors such as agri-tech or nature-tech, or focusing on circular economy solutions.
"Regarding the most attractive opportunities, this is very subjective and depends on the investment objectives," she said.
Real assets, for example, have an established investment case built upon diversification, inflation hedging and stable cash yields.
---
Meanwhile, nature-based solutions offer greater potential for impact and private equity can offer a more attractive risk/return profile.
Within private markets, Schroders is looking to invest into nature through a number of multi-private asset vehicles announced this year.
The asset manager claims that these vehicles offer attractive diversifying benefits while delivering direct impact benefits through the natural carbon sequestration potential exhibited within parts of the asset class such as timberland.
Growing interest in natural capital
In its survey of over 500 institutional investors in the UK, USA, Australia, France, Singapore and Japan, the specialist natural capital asset manager Pollination found that, of investors already engaged in nature, 69% plan to increase their investments in this sector.
"Many investors are looking for both returns and impact when they make investments in nature, but 23% said they were primarily motivated by improving environmental outcomes," said Laura Waterford, director at Pollination.
According to Pollination, investable natural capital assets encompass a range of opportunities, including regenerative agriculture, responsible timberland management, and investments in ocean-related ventures, such as sustainable fisheries and nature-based solutions carbon and biodiversity projects.
In many instances, these assets "not only deliver returns from their existing operations, such as food, fibre, and timber production, but also possess the potential to yield additional returns by sequestering carbon and restoring the land," Waterford concluded.
---
Also read
The elusive quest for fossil fuel peaks: inside the World Energy Outlook 2023
---